Specialty Spotlight: Hospice Nurse Appreciation Month
Hospice nurses are a wonderful piece of the nursing field and deserve just as much recognition as any other specialty. They handle the toughest situations with grace and bring compassion to the patients that need it most. This month is Hospice Nurse Appreciation Month so we are going to take a deep dive into this nursing specialty in their honor. 
What Does a Hospice Nurse Do? 
A hospice nurse is a registered nurse that works with patients who are at the end of life or have a terminal illness with less than six months of expected life. Rather than treating injuries and illnesses, hospice nurses focus on sustaining quality of life and comfort for their patients. Each of their patients receives individualized care based on their unique needs and wishes for the end of life.
Responsibilities of a Hospice Nurse

Hospice nurses have some overlapping responsibilities as other nursing specialties, but they also have some that are unique to them. Their responsibilities include, but are not limited to: 
Patient and family education of diagnosis, prognosis, medication information, and more

Patient assessment and history

Monitor vital signs

Provide comfort care tasks

Assess pain levels

Prevent and monitor pressure ulcers

Obtain and execute physician's orders

Create a plan of care for all members of the hospice team

Inspect your care space for safety hazards

Supervise other members of the hospice team like Home Health Aides

Review and discuss the "Do Not Resuscitate" order

Confirm the time of death

Documentation of all care

Providing emotional, spiritual, and psychosocial support to patients and family
How to Become a Hospice Nurse
There are a few steps to becoming a hospice nurse that is divided into three main areas: education, experience, and certification.
Education 
The initial education for becoming a hospice nurse is the same as many other nursing specialties. You must complete an Associate's or Bachelor's degree in nursing and pass the NCLEX-RN exam. Once you have your RN license, it is time to get some experience. 
Experience
For most hospice nurse positions and to be able to obtain a certification, you will need to complete two to three years in an acute bedside position as a registered nurse. This experience should be obtained by working in a high-needs environment such as the Emergency Department or Intensive Care Unit in order to hone important skills needed for hospice care.
Certifications
Though certifications may not be required for all hospice nurse positions, they are recommended to distinguish yourself in the specialty. There are several certifications offered by the National Board for Certification of Hospice and Palliative Care Nurses (NBCHPN) that are appropriate. Three of the most common certifications include: 
Advanced Certified Hospice and Palliative Nurse (ACHPN)

Certified Hospice and Palliative Nurse (CHPN)

Certified Hospice and palliative Care Administrator (CHPCA)
Where Does a Hospice Nurse Work?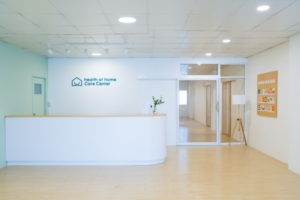 A hospice nurse can work in the hospital, though most commonly, they provide in-home care. Other places a hospice nurse can work include:
Assisted

 Living Facility or Nursing Home

Rehabilitation Facility

Inpatient Hospice Centers
Hospice Nurse Salary
The question we all want to know is "how much do hospice nurses get paid". Whether you are thinking about switching to hospice care or just want to see how specialties compare, looking at salary is always an important piece of the puzzle. 
Though according to the U.S. Bureau of Labor Statistics the median salary for all registered nurses is just over $73,000 per year, a ZipRecruiter survey estimated that for hospice nurses specifically, the average salary is just over $81,000.  
From all of us here at Capsol, we're sending a big thank you to all of the hospice nurses out there!
Do you know a hospice nurse? Shout them out in the comments below!