Travel Nursing FAQs: What You Need to Know
Travel nursing has been growing in popularity due to the flexibility, pay, and diversity. Additionally, travel nurses are in demand more than ever because of the rampant staffing issues that plague the healthcare field. Though there are plenty of travel jobs available and the pay is good, some nurses are still hesitant to make the jump. This is because as humans we are afraid of the unknown and naturally have so many questions before starting an adventure. If you have been questioning going the travel route, we're here to answer all of the frequently asked questions that you need to know the answers to. First, let's break down what travel nurses do. 
What do Travel Nurses Do? 
Travel nurses by the most basic explanation are RNs usually backed by an agency that sign up for a contract in a hospital for a specific period of time to help the unit or hospital with short-term staffing troubles. There are all sorts of variations of this and factors that go into it, but essentially they do typical nurse duties in different units at any hospital that needs helps. Of course, one thing to note is that travel nurses choose what contracts they do and do not want meaning if you are a critical care nurse, you can choose to only pick up ICU contracts instead of orthopedics for instance. Now that we know what travel nurses are, let's go over what skills and qualities travel nurses usually need to be successful.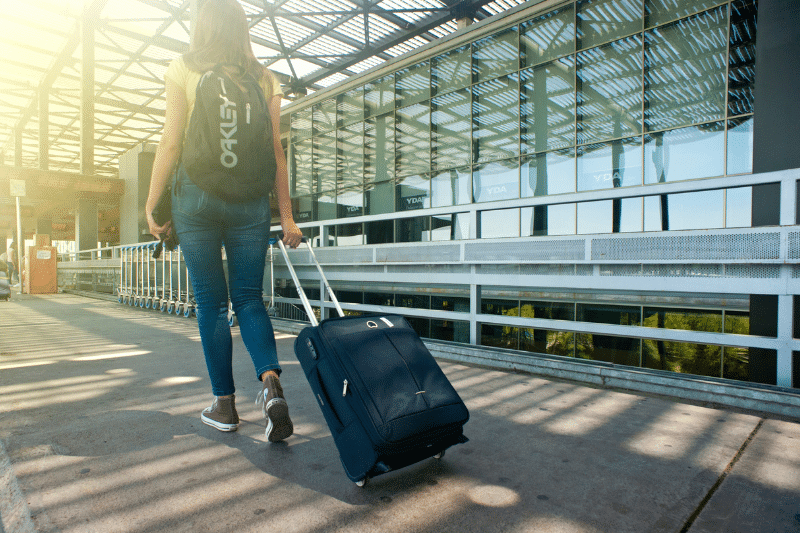 Skills and Qualities to be a Travel Nurse
Travel nursing takes a specific kind of person to be successful because you are often thrown into new things without much upfront guidance. Here are some necessary skills and qualities travel nurses will need: 
Flexibility: Above all, travel nurses need to be flexible because, during contracts you may have different patients every time you walk in the door, you might not have ideal accommodations and more. There is a lot of variabilities that you will have to be flexible with as a travel nurse.
Strong physical exam skills: When we are at a staff job, we have a general sense of the patients night after night especially when we have had them before. We also personally know the nurses on shift before us. Of course in any job, you should be doing your own physical exam every shift or more, but there is something to be said about trust and familiarity. Regardless, in a random unit, you do not know the skill levels and habits of the nurses around you and you may have new patients often. It is vital that you have strong physical exam skills to properly assess your patient assignment without relying on any help. 
Ability to pick up on new systems quickly: There are dozens of systems used in healthcare and each hospital that you go to may have a different one. Though you may have one software training day, it will be essential that you can pick up on new systems quickly so that you don't have to spend hours catching up on charting. 
Good under pressure: Since as a travel nurse you might be walking into an understaffed hospital, it is helpful if you are good under pressure. Additionally, the patients might be more intense than you are used to. Not to mention that being on the road in a place where you don't know people can be a lot of emotional pressure that you'll have to handle. 
Strong sense of independence: Again, you'll likely not have a lot of help walking into a new facility so it is important that you can handle your job with minimal supervision. Additionally, as we mentioned, you won't have the same social support outside of your contract so having a strong sense of independence can help with that. 
Able to move around frequently: Contracts are varying lengths of time, but they are all short-term meaning that you often have to move around frequently. Of course, if there are multiple contracts available back to back in one area, you might be able to get around this, but typical travel nursing requires lots of moving to new areas.  
Excellent communication: You'll need to be able to communicate with all different types of personalities in varying levels of positions. From communicating to your agency, the hospital administration, charge nurses, patients, and other staff nurses, communication can go a long way in making the experience more enjoyable.
​
​
FAQs
Now that we have gone over the big stuff, let's get to those frequently asked questions. 
How Much Experience Do I Need to be a Travel Nurse? 
As the travel nursing field progresses, flexibility in requirements has increased. Now, there are some travel nursing agencies and contracts that will bring on new grads. However, most require at least one year of bedside nursing experience with specialties requiring at least two years. The most vital element is that you have enough experience to be dropped into a new environment and still be able to safely care for your patients. 
What is the Pay Like? 
According to ZipRecruiter, the average pay for travel nurses is about $7,400 monthly. However, with COVID-19 and widespread staffing shortages, travel nurses are getting paid far more than they use to. Additionally, travel nurses typically get a stipend that includes funds for meals, housing, and travel. 
How Do I Find Travel Nursing Jobs? 
The easiest way to find travel nursing jobs is to find a nursing agency to work with that will essentially find the contracts for you. To find an agency, you can simply do a Google search, research the different companies, and then talk to a recruiter from your top companies. Once you decide which one to go with, they will walk you through the next steps. The other way to find travel nursing jobs is through online job boards. However, it can be harder to negotiate without an agency and those positions are unlikely to come with benefits such as 401K. 
​
Where Do I Stay When I Am Travel Nursing? 
There are several different housing options for travel nurses. As a travel nurse, either your agency will find a place for you and rent it out, or you can opt for an agency to give you a stipend and find your own housing. Many travelers tend to choose the stipend so they can find a place that best suits their needs or a cheap option and be able to pocket the extra. Some housing solutions that are popular choices include hotels, long-term AirBNB, month-to-month condo or apartment leases, a personal camper, or staying with someone you know local (if you're lucky). 
Can I Bring My Family?
The short answer is yes! Especially if you do contracts that give you a housing stipend instead of ones that choose the housing for you, it is easy to bring the fam (and the pets). Many families choose to rent houses short-term or live in a personal camper.
What are the Assignments Like? 
The assignments will vary with every contract. Sometimes you may get lucky and have an easy assignment, but other times, since you are the traveler, they will assign you the patients that the staff nurses don't want. Either way, it will be different in every hospital. However, the good news is that if you don't like it, you get to just move on to the next contract.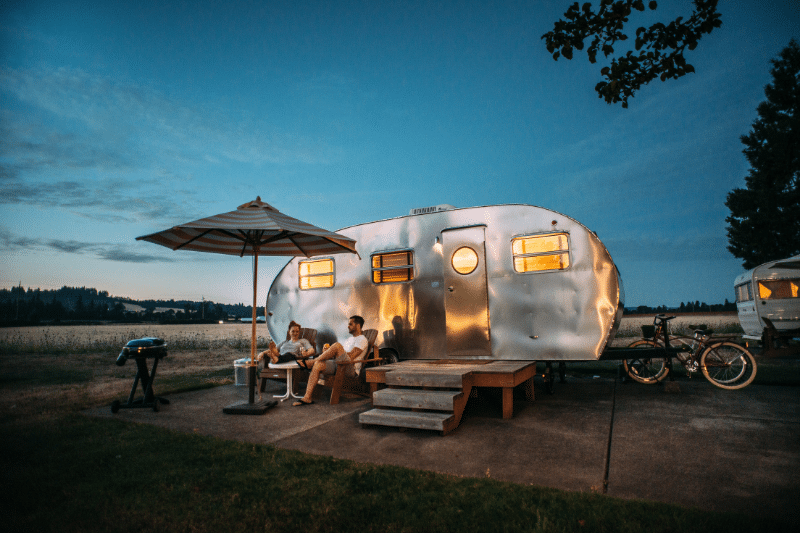 What About My License?
If you live in a compact state, then you are able to pick up a contract in any compact state. However, if you have a license in a state that does not participate, then you would need to go through the steps of getting your license honored in the state to which you want to travel to. Agencies can help a lot with this process. 
How Long are the Contracts?
Each of the travel nursing contracts will be different; however, the majority are for thirteen weeks (about 3 months). Some can be as short as 8 weeks. If the hospital and traveler agree, sometimes the contract can be extended as well. 
Resources
Though we have covered a lot of information here, there are some other resources that might come in handy that we have linked below. 
Travel Nursing Jobs & Resources | TravelNursing.org | Travel Nursing
What Does a Travel Nurse Do? | Salary & Requirements 2021
10 Ways to Prepare for a Career in Travel Nursing
Get Traveling!
We know that this is a lot of information and may seem complicated. However, travel nursing can be really rewarding and a chance to gain new skills. If you think it is right for you, do your research and then get traveling! 
Do you have any good travel nursing tips or want to share your experience? Let's start a conversation in the comments below!
​