The HEROES Act What It Means for Nursing During the Pandemic
It's no secret that the COVID-19 pandemic has affected nurses and the healthcare system in a big way. How could it not? Nurses and healthcare workers are there on the front lines each day supporting and caring for those who've fallen ill; which is why it comes as no big surprise that a disproportionate amount of healthcare workers have fallen ill and died from the virus.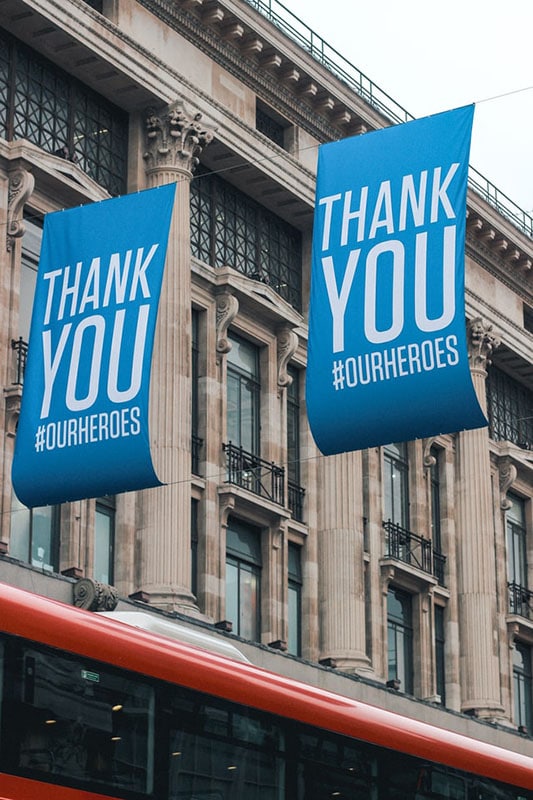 As we speak, nurses and healthcare workers around the world and right here in the U.S. are still being asked to perform the impossible with limited resources and with vastly lacking safety gear and protocols in place for protection. 
On May 12th, 2020, the Health and Economic Recovery Omnibus Emergency Solutions (HEROES) Act was introduced into Congress. The bill was passed through Congress on May 15th and sent to the Senate for approval, where it awaits Senate approval and is expected to pass with a 93% prognosis. 
The HEROES Act is one of the most important pieces of proposed legislature for healthcare workers thus far in the pandemic, and here's why: employers in the healthcare industry across the U.S. will be mandated by law to protect their employees safety and well-being while providing medical care during the coronavirus pandemic. 
According to National Nurses United (NNU), "The legislation, which was introduced on Tuesday, includes the Every Worker Protection Act of 2020, which would mandate the Occupational Safety and Health Administration (OSHA) to promulgate an Emergency Temporary Standard to ensure that employers protect workers during the COVID-19 pandemic. The NNU petitioned OSHA for an Emergency Temporary Standard on March 4, 2020, and have been advocating for a congressional mandate for the standard since that time. This standard would prevent hospital managers and other employers from locking up personal protective equipment or providing incorrect protective equipment, and it would ensure that employees receive the education and training needed to use PPE safely."
Furthermore, a Medical Supplies Response Coordinator would be required to be established by the federal government to monitor PPE supply distribution and ensure that it's being adequately used and provided within healthcare systems.
The importance of the HEROES Act is being continuously stressed by government and healthcare leaders, where a Senate passing is hoped to be seen soon. As stated by the Executive Director of the NNU, Bonnie Castillo, "By including the OSHA Emergency Temporary Standard and a detailed plan for increased production, transparent reporting, and efficient delivery of PPE, the HEROES Act, if enacted, will save the lives of our nurses across the country. We call on every member of Congress to swiftly pass this legislation through both the House and the Senate." You can also watch today's congressional press conference on the HEROES Act here.
Together as nurses we stand in solidarity.