It's Hard to Catch a Break: The Severe Lack of Break and Rest Times in Nursing
I think we can all agree that dedicated periods of rest are important for everyone – no matter what industry you're in. It allows you time to unwind, destress, refresh, and nourish your body; Unfortunately, not everyone is allowed this ultra-important moment to step away – especially nurses.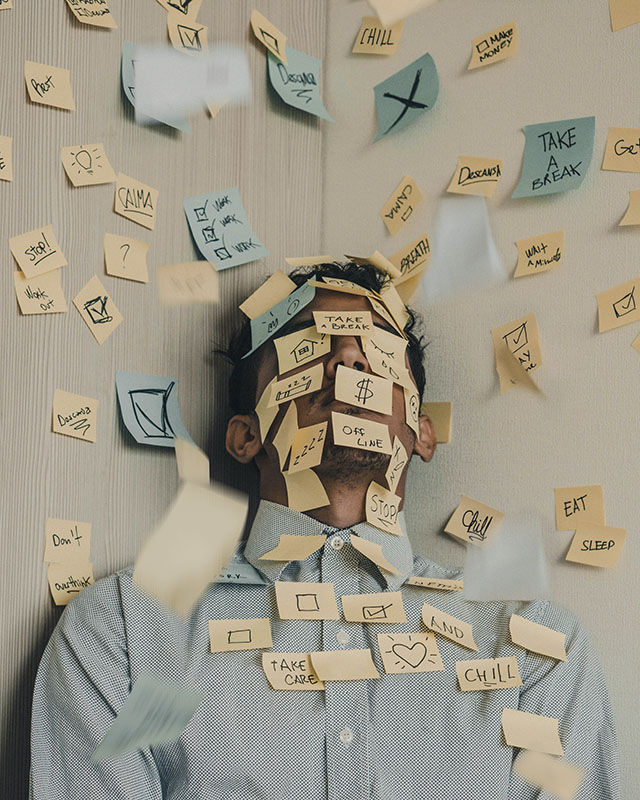 In a line of work as demanding as nursing, and with decent and effective patient care relying on the readiness of nurses, regular break times should be prioritized; Unfortunately, they're often not. For nurses, it's hard to catch a break, and the severe lack of break and rest times in nursing can prove problematic. Below, we'll take a look at how this problem can affect nurses, patients, and the medical industry and how it's being addressed.
 What the Law Says
Let's begin with what Federal law mandates currently regarding breaks and meal periods – Essentially, nothing. Including bathroom breaks. Here's what the Department of Labor website states:
"Federal law does not require lunch or coffee breaks. However, when employers do offer short breaks (usually lasting about 5 to 20 minutes), federal law considers the breaks as compensable work hours that would be included in the sum of hours worked during the workweek and considered in determining if overtime was worked. Unauthorized extensions of authorized work breaks need not be counted as hours worked when the employer has expressly and unambiguously communicated to the employee that the authorized break may only last for a specific length of time, that any extension of the break is contrary to the employer's rules, and any extension of the break will be punished.
Bona fide meal periods (typically lasting at least 30 minutes) serve a different purpose than coffee or snack breaks and, thus, are not work time and are not compensable."
Now, this isn't to say that states don't independently feature their own laws and regulations on break times. The problem here is only nine states currently require rest breaks by employers: Washington, Kentucky, California, Colorado, Oregon, Nevada, Minnesota, Vermont, and Illinois. Astoundingly, only twenty states have regulations in place requiring lunchtimes.
The Effect Missed Break Time Has on Nurses, Patients, and the Medical Industry
By definition, the role of a nurse is essential to patient care and often harshly unpredictable. This means nurses are often left with no choice but to prioritize the needs of their patients over their own self-care. While a lack of rest periods is sure to negatively affect workers in any industry, it takes a different toll in the nursing industry (where shifts can easily last up to 12 hours) – and not just on nurses. When nursing staff are tired and overworked it creates a ripple effect that can cause problems for everyone involved. Here's how:
● Patient care suffers, which can lead to an increase in complications and death that were otherwise avoidable.
The NCBI states "The hours worked by registered nurses (RNs) are of particular concern since they provide the bulk of direct inpatient hospital care; moreover, studies have demonstrated that the care provided by RNs is vital for maintaining the well-being of hospitalized patients (Aiken et al., 2002; Kovner and Jones, 2002; Needleman et al., 2001). RNs must be alert enough to provide safe care for their patients and to recognize potentially dangerous errors in medication orders. Most previous studies evaluating medical errors took place in environments where nurses had obtained adequate amounts of sleep and were not unduly stressed by workloads, subjected to understaffing, or fatigued from working overtime (Cullen et al., 1997)."
● Hospitals with overworked doctors, nurses, and medical staff tend to see an increase in patient readmissions, lawsuits, and workers comp claims. In other words, tired nurses equal higher costs.
● Nursing staff who are overworked can lead to an increase in turnover rates for hospitals. This leads to a struggle for retaining regular and adequate patient care.
What You Can Do
While the break situation for nurses can seem bleak, things are slowly improving and there's always something that can be done to help. Consider the following:
● Familiarize yourself with your state's laws concerning employee break times. If you feel your employer is not abiding by protections set forth, raise your concerns with a supervisor or manager. You can also seek assistance from a nurse union or local state wage departments.
● Hospital management should make an effort to ensure nurses can successfully take scheduled breaks at least 80% of the time. If this number seems difficult to achieve, consider initiating the buddy system, which pairs nurses together to help with coverage during break times.
● Hospital management should ensure nurses who miss breaks are paid, and alternatively who take breaks are paid. Eliminating the pay factor from the equation can help tremendously with attitudes towards breaks.