I Tried Daily Harvest- Here's What I Thought
After a 12 hour shift, the last thing you want to do when you get home is cook. But you still want to eat healthy, right? Ditch the drive-thru and look no further than Daily Harvest- a subscription meal service focusing on plant-based plates and smoothies.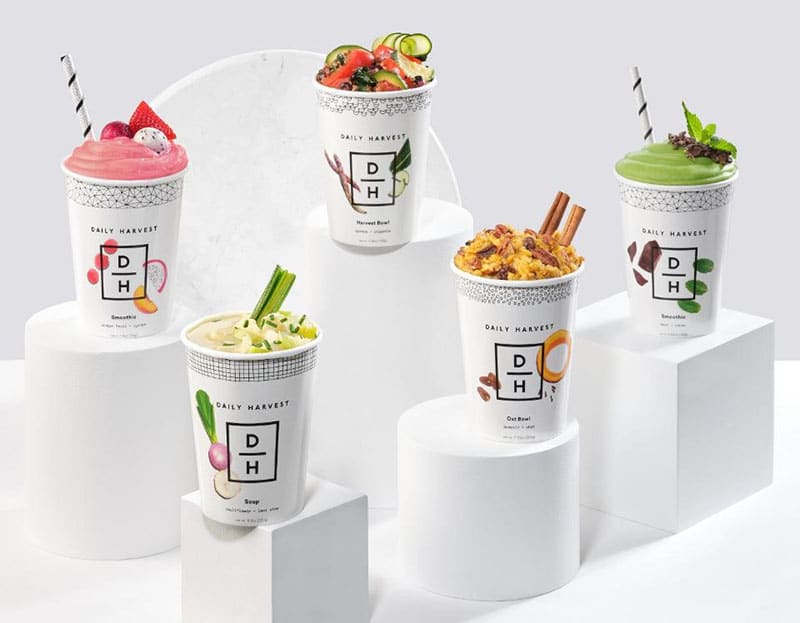 I have to admit, I was influenced. Scrolling through Instagram, the Daily Harvest ad reeled me in with their gorgeous looking smoothies. While I'm not a huge fan of committing to a subscription, the best part about this plan is that you can skip as many shipments as you'd like. They'll even send you a text the day before you're charged to remind you to edit your box or skip for the week.
There are different box sizes you can choose from depending on how many items you'd like for one week. From smoothies to bowls and flatbreads, there are tons of healthy options. I opted for a 9 item box consisting of 8 smoothies and one cup of "bites".
When unboxing, I loved seeing all of the ingredients printed boldly on each smoothie so you know exactly what you're eating. You just pour the contents of the smoothie into your blender, add a liquid of your choice (water, coconut water, almond milk, etc.), blend, then pour back into the cup.
No, the smoothies don't look as full and beautiful as they do on their Instagram, but they do taste delicious. And yes, you can make your own smoothies at home, but Daily Harvest smoothies have fun and unique ingredients that you wouldn't normally find at your local grocery store.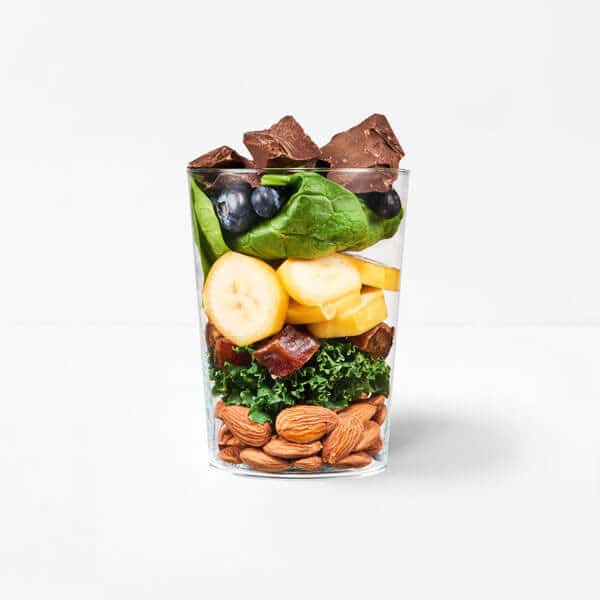 I also tried their frozen bites and if you like cookie dough, you need to try these. They are a chickpea-based ball of goodness. You get your sweet fix and they're full of protein. Win-win!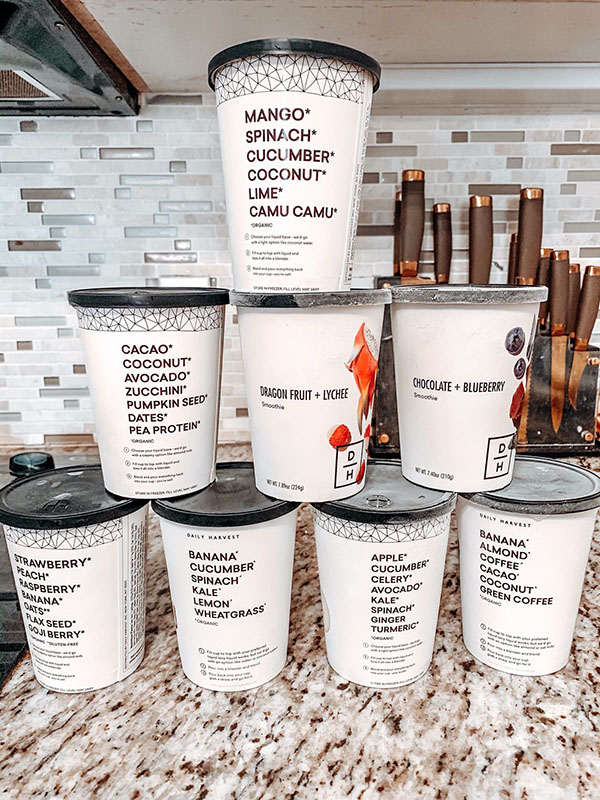 The bowls and flatbreads are next on my list to try. Browsing their Instagram, you can see how customers added an egg, tofu, or meat to their bowls and flatbreads if you need a bit more protein or aren't strictly plant-based. They also have great breakfast options like oat bowls and chia puddings.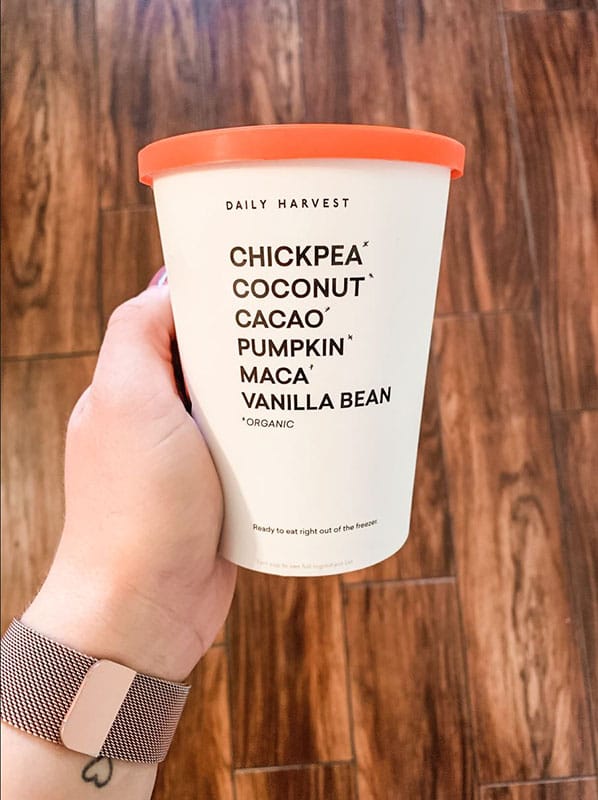 If you're trying to eat healthy but just can't seem to find the time to cook and shop, Daily Harvest is your saving grace. The meals are healthy and tasty, there's no commitment, and the price comparable to your drive-thru dinner. Except with Daily Harvest, you won't feel that junk food slump after.
Do you subscribe to any meal services? What do you think about them? Which ones
have you seen that you want to know more about?