Face mask causing you problems after long shifts?
Sure, you are saving the world, but are you in need of a little "me" time? Are you exhausted and just need to focus on yourself in the midst of your hectic schedule and workload?
You are most likely wearing facemasks all day to stay safe in your work environment and your face just hurts when you get home!
Here are a few face mask recipes you can make at home with supplies in your pantry.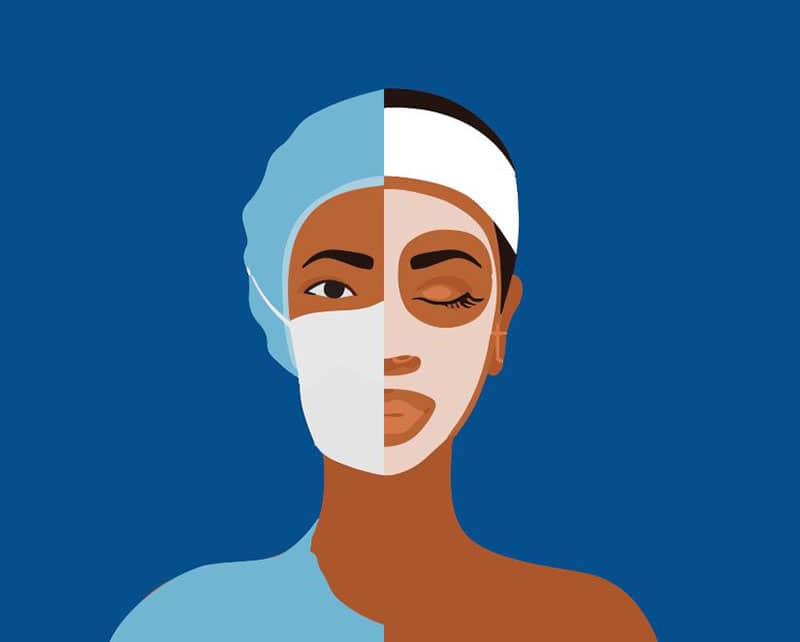 Cleanse:
1 Tbsp Plain Greek Yogurt
2 Tsp Olive Oil
½ Tsp Lemon Oil
Use this as a cleansing mask. Combine all ingredients to the runny consistency. Massage on face and rinse clean!
Exfoliate:
1 Tsp Honey
1 Tsp Olive Oil
¼ Cup Plain Oatmeal
¼-½ Cup of water
Mix Honey and Olive oil together. Separately mix oatmeal and water together to form a thick paste. Combine Honey and Oatmeal mixtures together and gently rub over skin avoiding
Lift and Tighten:
2 Tbsp Plain Yogurt
1 Tbsp of Fresh Lemon Juice (approx. 1 Lemon)
Cleanse and dry your skin, mix ingredients and apply. Let dry for 20-30 minutes and relax!
Tone:
1 Chamomile Tea Packet
1 Cup of Water
2 round make-up sponges
Heat water, brew tea and soak make-up sponges into tea. Squeeze extra water from the sponge and keep on eyes for 15 minutes.
What are some routines you have been doing to give yourself some zen time?
---
Woman's Day, 8 Do-It-Yourself Home Face Masks, https://www.womansday.com/style/beauty/advice/a5005/8-do-it-yourself-home-facials-106030/