Everything You Need To Know To Become A CRNA
This week, (January 24th-30th) is CRNA week! We want to personally shout out to all of the CRNA's for everything thing that you do. You all are rockstars. We know we can always count on you guys. From all of us at Capsol, we thank you!
For those who may not know, CRNAs or Certified Registered Nurse Anesthetists are advanced practice registered nurses with a Master's degree or more of education. They provide anesthesia in many different settings from hospitals to outpatient clinics. 
So we know that many of you have worked alongside them and always admired what they do, but what if you don't know how to get started? 
Well, in honor of CRNA week, we have gathered everything you need to know to become a CRNA. 
Nurse Anesthetist Education
Of course, like any advanced practice nursing career, there is some additional education involved. Let's go over what you'll need. 
General Minimum Education and Experience
At least a bachelor's degree or higher in nursing
An unencumbered RN or APRN license
The equivalent of one year of full-time nursing experience 
Graduation with at least a Master's in Nurse Anesthesia from a program accredited by the Council on Accreditation of
Nurse Anesthesia Educational Programs (COA)
Pass the certification exam administered by the COA
Pre-requisites
Each program will have different pre-requisites based upon the level of difficulty and what that particular school requires of its students. 
Typically, you will need a bachelor's degree in nursing with a minimum GPA and some nursing experience, letters of recommendation, a minimum GRE score, all transcripts, and possibly an essay. 
For accelerated or bridge programs, the pre-requisites will be a little different. For instance, they might require a master's level degree in another sector of nursing for entrance to their program. 
Be sure to check out a school's prerequisites before applying!
Heads Up On The Interview
Once you have met all of the pre-requisites for your specific school and have applied, the school may invite you for an interview with the program administrators. 
The interview formats and grading vary between schools; if you would like to learn more about the interview process click here.
How Long Will Education Take?
Programs to become a nurse anesthetist range in length between 24-51 months or about 2-4.5 years. 
This amount of time is only the CRNA program and does not include the amount of time it takes to get your bachelor's degree, experience, and anything else you might need before applying. 
On average, according to the American Association of Nurse Anesthetists, students usually spend 7-8.5 calendar years to become a CRNA will all of the required education and experience. 
CRNA Scope of Practice
CRNAs can manage a patient's care all the way from preparation to post-anesthesia. This means they can obtain informed consent, create an anesthetic plan, order all medications and monitoring modalities, manage the airway, and provide follow-up care. 
They can also respond to medical emergencies in the way of providing emergent airway management, fluids, medications, and other advanced life support care. 
To see a more specific list of the certified nurse anesthetists scope of practice, click here.
What Is A Typical CRNA Salary?
And now for the good stuff – earning potential. If you are going to spend on average 8 years of your life to become a Certified Nurse Anesthetist, then you want it to be worth it. 
Now, of course, CRNA salaries can vary depending on location, responsibilities, experience, and education; however, the typical range reported on ZipRecruiter is from $150,000-$215,000.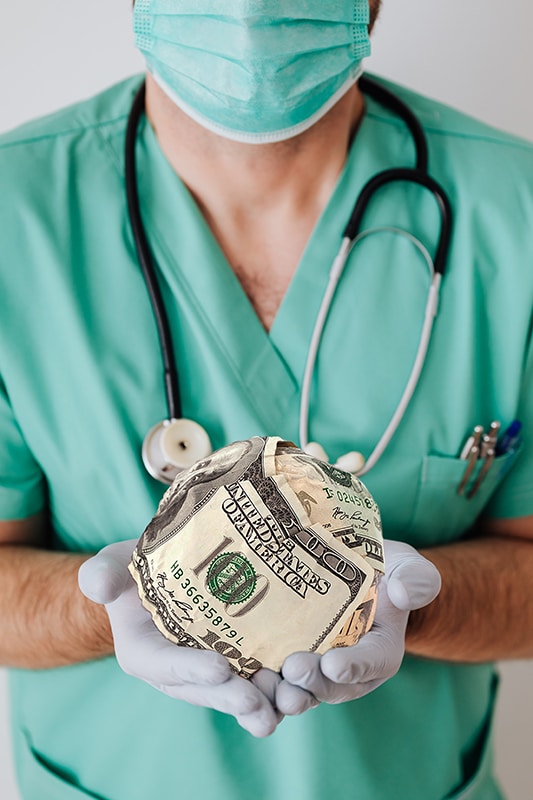 Bonus: 3 Fun Facts About CRNA's!
1. The CRNA position first existed in 1956.
2. The majority of CRNAs are female – 59 percent!
3. Nurse Anesthetists are typically the sole providers of anesthetic care in rural areas and even for the United States Military. They can practice with a great deal of autonomy! 
Are you thinking about becoming a Nurse Anesthetist? Do you know some great CRNAs? Tell us why you want to become a CRNA, or shout out your favorite CRNA below! 
And from all of us here at Capsol, Happy CRNA Week!