COVID-19: 5 Things Nurses Have Used To Adapt
COVID 19 has had quite the impact on nurses. Unfortunately, the nurses weren't always able to get everything they needed to be safe or comfortable. But lucky for the rest of the nation and world, it turns out that nurses are creative! Let's take a look at five things nurses have created to adapt to these difficult circumstances.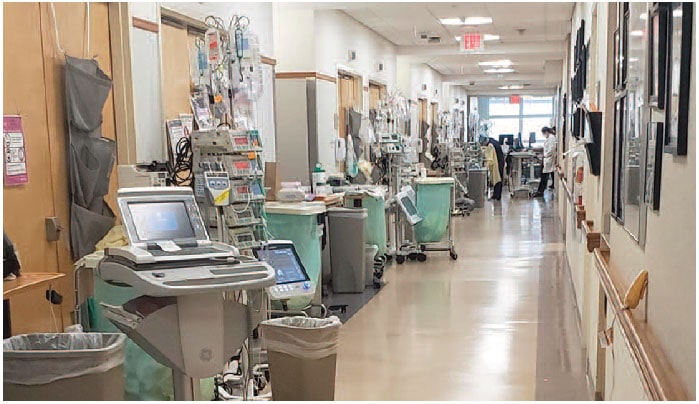 1. External IV Pumps
At the Ohio State University Wexner Medical Center, nurses implemented a clever way to save on all of the scarce PPE and supplies. COVID patients are in need of many medications, most intravenous. The pumps are notorious for alarming. Yes, we know you already knew that!
But with COVID requiring enormous amounts of PPE each time we walk into a room, those annoying pump alarms now become wasteful and a large user of PPE.
So, the nurses from Ohio State used secondary IV tubing to run the pumps from outside of the room, while connected to the patient inside the closed room. It is a win win. The nurses don't have to risk themselves every time a pump alarm goes off, and it saves precious PPE for when they really need it. Genius!
 2. Proning Teams
Early on in the COVID situation, doctors were intubating COVID patients when they went into respiratory distress. This is the typical protocol. They then discovered that the respiratory status improved when patients were placed prone instead of supine. With all the lines running to and from the patient and sometimes even a ventilator, it can take up to six people to turn a patient prone.
Since staffing is a current trouble (as always) the nurses and leaders at Massachusetts General Hospital created, designated, and trained an 80 person proning team in just three days.
According to one of the Executive Directors at Mass Gen, they have turned over 260 patients with no complications to airways or their central lines.
Maybe after COVID is over, turning teams will be a new normal to prevent ulcers?! We can hope!
 3. Code Cards
COVID continues to expose challenges with our existing systems. One nurse, at Ascension St. Vincent's East in Birmingham, Alabama stumbled upon a challenge during their first COVID code blue.
The team typically was able to communicate with those outside the room during a code. However, since the room has to be sealed off to protect those outside of the room, there was lost communication.
The critical care nurse educator had an idea. She designed what she called code cards which have all the important medications and procedures used during a code so that they can be held up to the glass to communicate without missing a beat.
Who knew that a printer and a laminator could save lives!
4. Conversation Box
Nursing homes around the country and world have been on lockdown since the end of February, beginning of March. All of these seniors no longer have any visitation with family or friends. Most are not even allowed to go to their appointments unless it is an absolute emergency.
A nurse at a Danish nursing home created what she calls a conversation box which is essentially a safe way for nursing home residents to see their loved ones without contact.
The conversation box is a room with two separate entrances that has a class wall in the middle that you can talk through. This prevents the outside people bringing anything in that might be harmful to the residents, but still allows the residents to see their family.
There are many residents that will not outlast COVID, so to them, time with their families is priceless.
Way to go Ulla Thomsen!
5. Face Shield
Now the PPE shortage created all kinds of creative solutions for nurses to protect themselves. However, one stands out because it is low cost and able to be mass-produced.
Nurses and other staff at the University of Massachusetts Amherst were able to get this mask designed and begin producing in just two short weeks.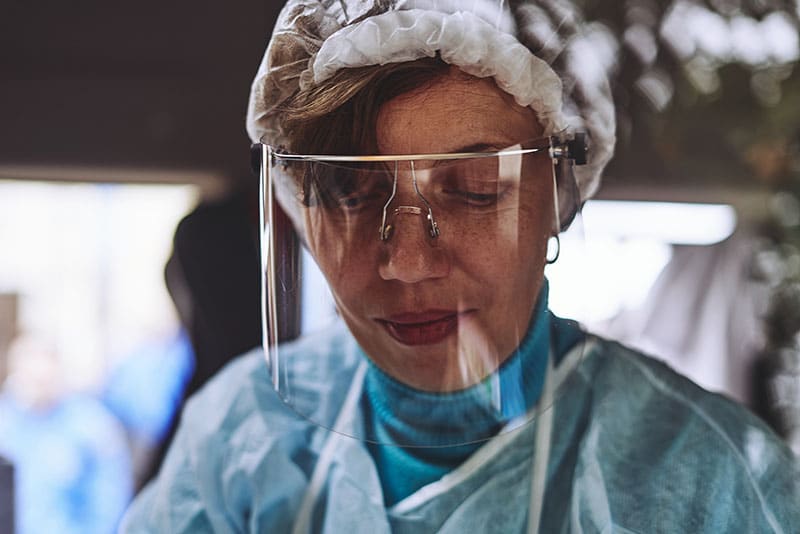 The face shield is laser cut and fastens around the forehead. It requires no assembly and can be packed flat. It is a logistical dream. They quickly distributed over 80,000 face shields to frontline workers and are now focusing on places that might get looked over such as rural areas, nursing homes, and those working with migrants.
Can we get some claps for Ellen Smithline of Springfield, Massachusetts?
Runner Up: Not invented by nurses, but definitely appreciated
Ear Savers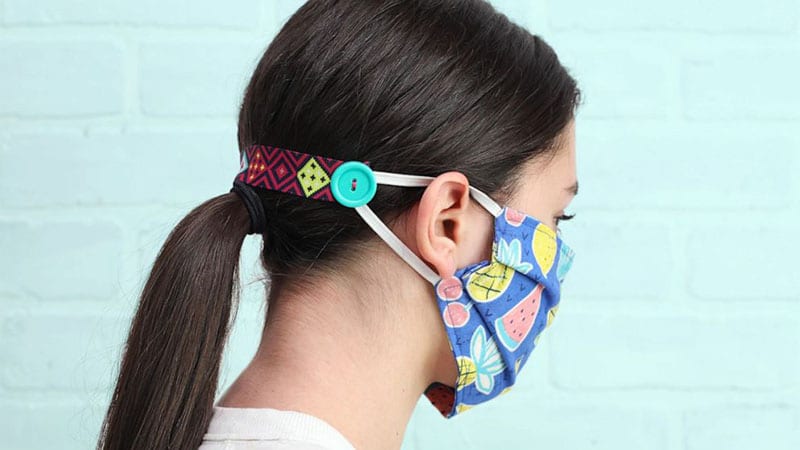 Around the world people have come up with ways to save nurses' ears from degrading after wearing tight masks all day. From teens printing them on 3D printers to mom's sewing buttons on headbands, all kinds of ways have come from this need to save the ears.
We have even seen people using that game "Barrel of Monkeys" to help save their ears by connecting each ear loop to each monkey arm. How clever!