Collective Violence and the Involvement of Nurses
Collective violence, as defined by the WHO, is "the culmination of social and political violence. Currently, collective violence is prevalent nationwide." There are ongoing protests and riots in outrage over not only the most recent victim, George Floyd, but the many other innocent black lives that have been claimed by police brutality or racial indifference.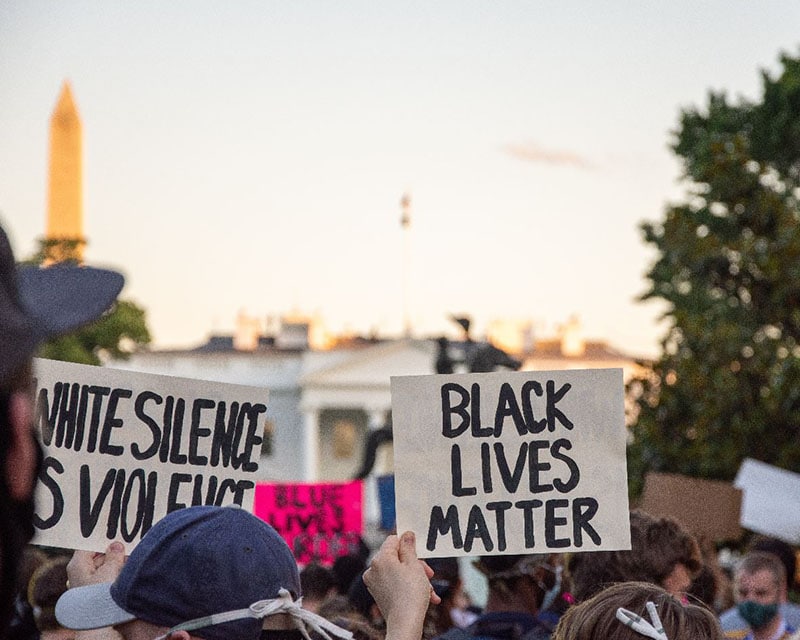 Where do nurses stand in all of this? Exhausted. While still managing a global pandemic, which didn't just go away overnight, there is now a societal conflict that is heavy.
But hear me out. Nurses set a great example of people that should be emulated during this time. Here's why.
Nurses are the most trusted professionals in the country.
This is largely attributed to the values ingrained in them when they take the Hippocratic Oath. This oath pledges them to the greater good of the people they serve regardless of race, status, actions, or anything else. You can read more about the Hippocratic oath here.
p in mind, there are bad apples that are on every tree- police, every race, and yes, even healthcare providers. However, nurses and most healthcare professionals take the oath and are taught an ingrained sense of equality.
Ask yourself, or any nurse you know, if they have ever cared for a patient in which they didn't agree with their values, acts, or morals.
Yes, is the resounding response to that question; this is because when a nurse is assigned a patient there is an upheld expectation that care will be provided as if they are family, regardless of race, ethnicity, gender, sex, or even what decisions they made that day.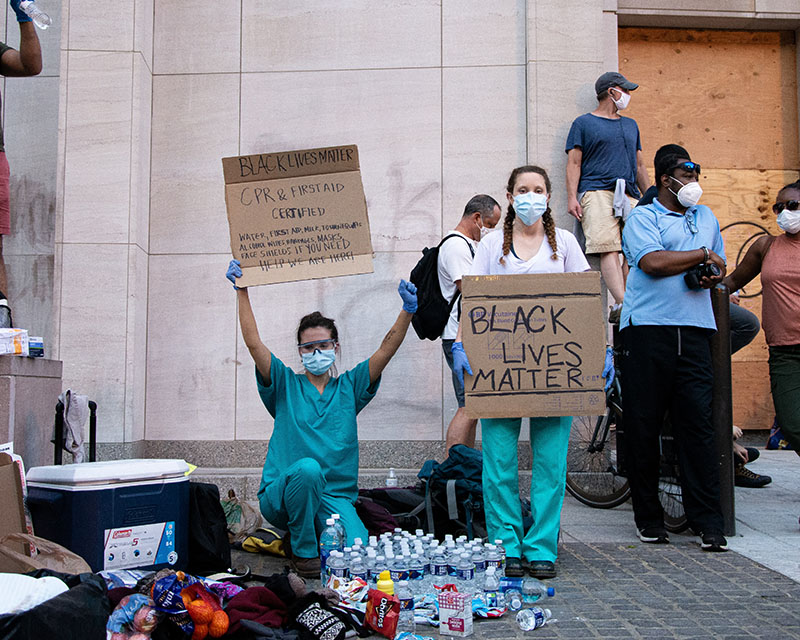 Another ingrained trait? Advocacy.
The role of the nurse is to be the patient's protector and advocate. Nurses are taught to be the support system for whatever you need for your health at that very moment. Whether it be calling the doctor, or confronting a patient about a suspected victimizing situation; nurses are a patient's protector and advocate from the moment they are placed in their care.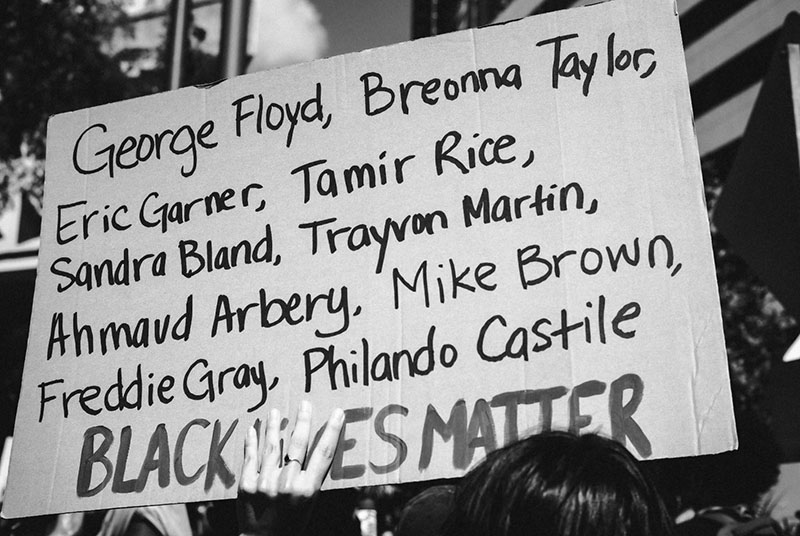 In the coming days and weeks, nurses will likely see an increase in patients that are victims of violence. Whether injuries are sustained through protests that saw a hail storm of runner bullets, or committed acts of prejudice, nurses will be on the front lines caring for these victims.
During this time, we must not only take care of every patient that comes in as we always have and will continue to do; we must also help in our communities to fight for this cause.
Here are some of the things we can do as nurses to help fight the injustices raging in our country:
Just as if you would report a rape, assault, child abuse, or even gang violence; injustice, prejudice, and hate crimes should be reported in the same.
1. Provide accurate information, to anyone who wants or needs it
2. Speak up, and step in if you see something not right in your community
3. Self-reflect, on your own actions and how you can do better
4. Hold your friends and family to the same standards, in which you hold yourself regarding issues of violence and race.
No one is perfect; but change starts as individuals and in our communities right at home.
Violence is emotionally draining for everyone, not just nurses. We know. But what if, in a perfect world, everyone treated each other like nurses treat their patients? Imagine no prejudice, no racial conflict, and instead simply demonstrated kindness and care for another person's life.
As nurses, we stand by the bedsides of the deceased. We see all walks of life and all socioeconomic statuses, races, colors, ethnicity. We treat all saints and sinners the same.​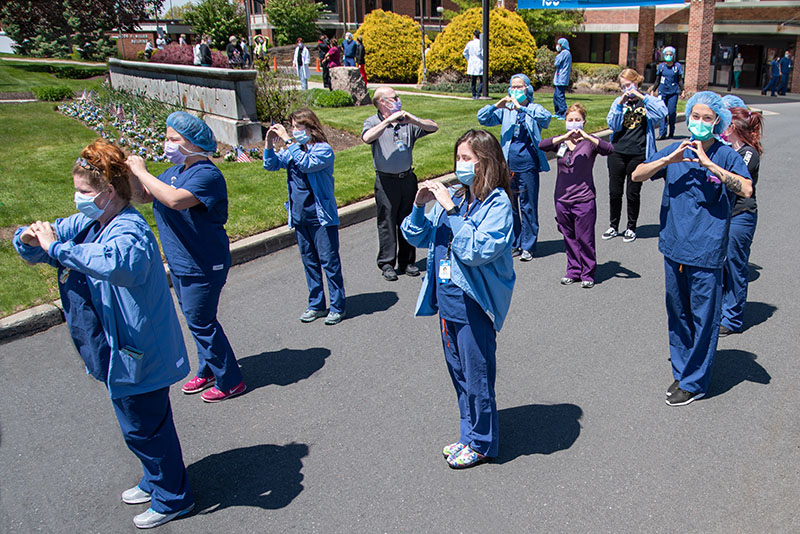 What would the world look like if we treated each other this way in the rest of the world? What if we treated each other with kindness first?

We think the world would look much better than it does now. What do you think? Can the values that nurses are taught apply to the injustices we have seen in recent events?