​Brand Spotlight: JAANUU
We're constantly on the hunt for the perfect scrubs to add to our work wardrobe. Sure, you can turn to the classic, stiff, and boxy styles, or you can try something with a little edge and style. Enter: JAANUU- a modern scrubs brand launched by a brother and sister duo in 2013.
"Jaan", meaning "life" in Hindi was the inspiration for this brand and their namesake. JAANUU aims to breathe new life into classic scrubs by adding unique hems and accents to what used to be a boring and outdated uniform.
Moisture-wicking to hide sweat and wrinkle resistant so you can look put together all day, the fabrics of these scrubs are super breathable and over the top comfortable. The best part? These scrubs are treated with an antimicrobial technology trademarked Silvadur that not only makes them last longer, but combats odors and the growth of microorganisms. So you'll feel, smell, and look fresh on even the longest days.
From scrubs to lab coats and face masks, JAANUU's site has something for everyone and every style, including men's! Here's some of our favorite women's styles: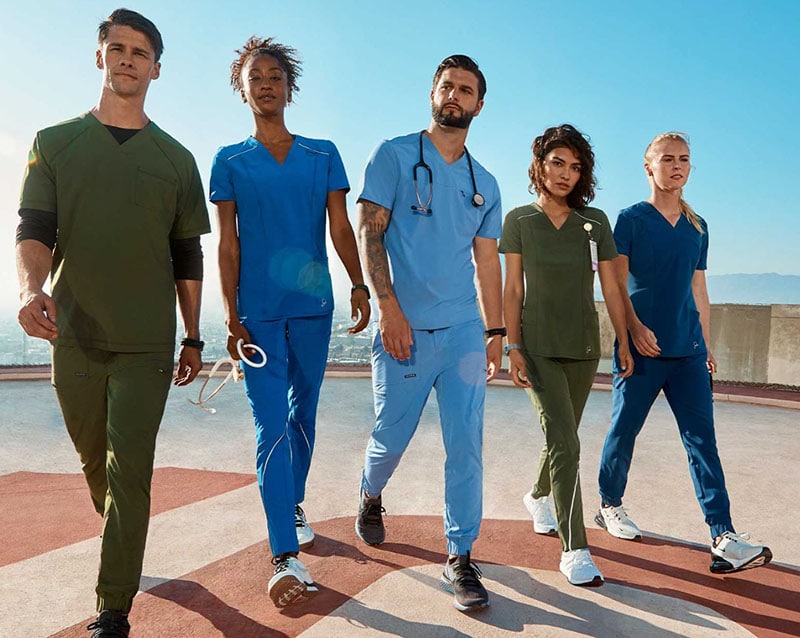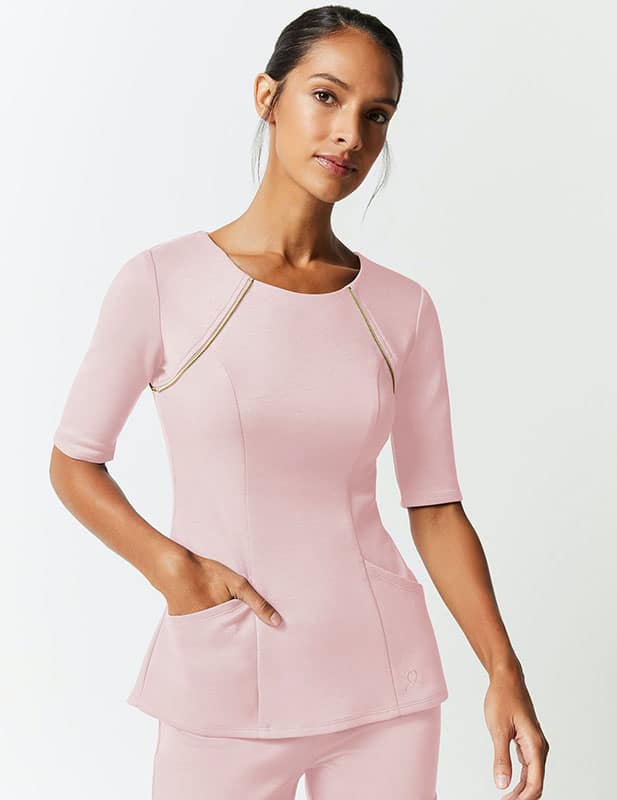 Feeling edgy? This exposed zipper top is the perfect way to show off your style while staying on-trend and comfortable. We are OBSESSED with this universally flattering pale pink color.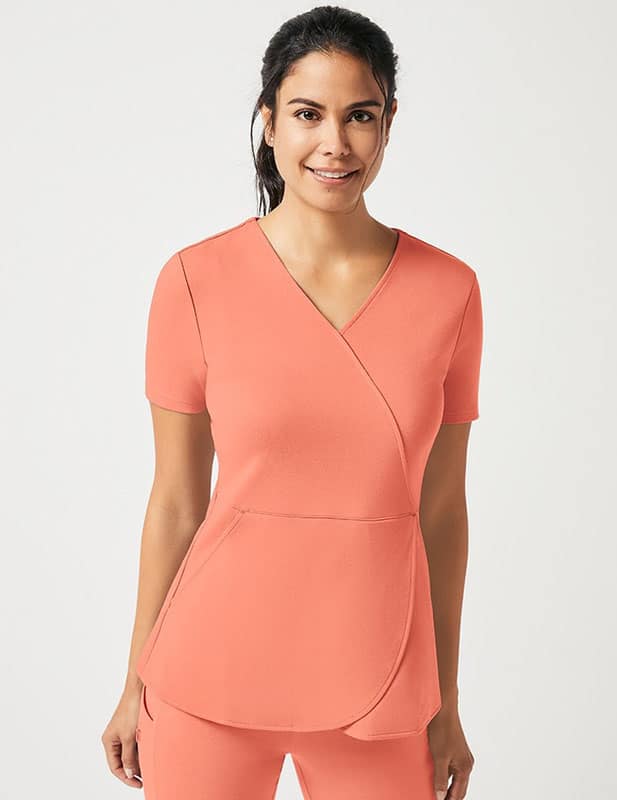 Flatter your figure with this waist hugging wrap style top. The punchy melon color screams "Summer" and puts anyone in a good mood.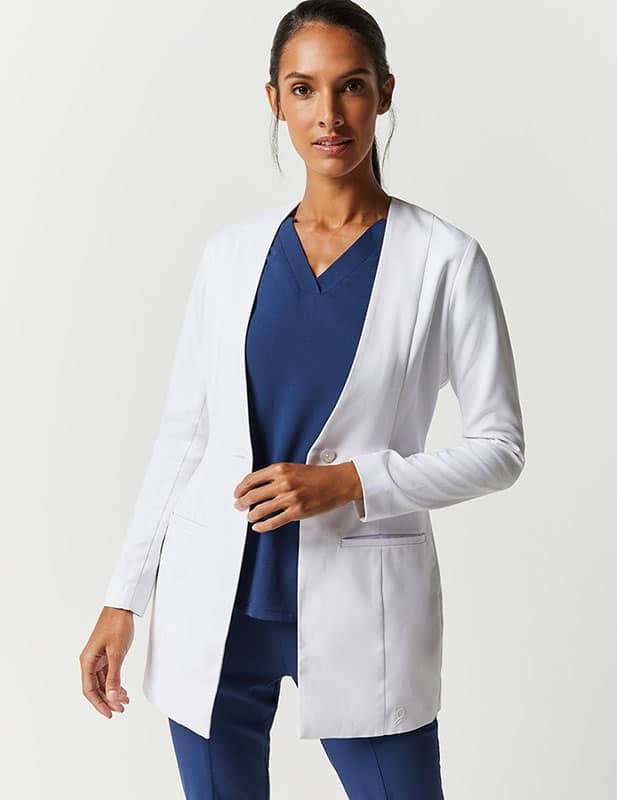 Can we talk about how chic this collarless lab coat is?!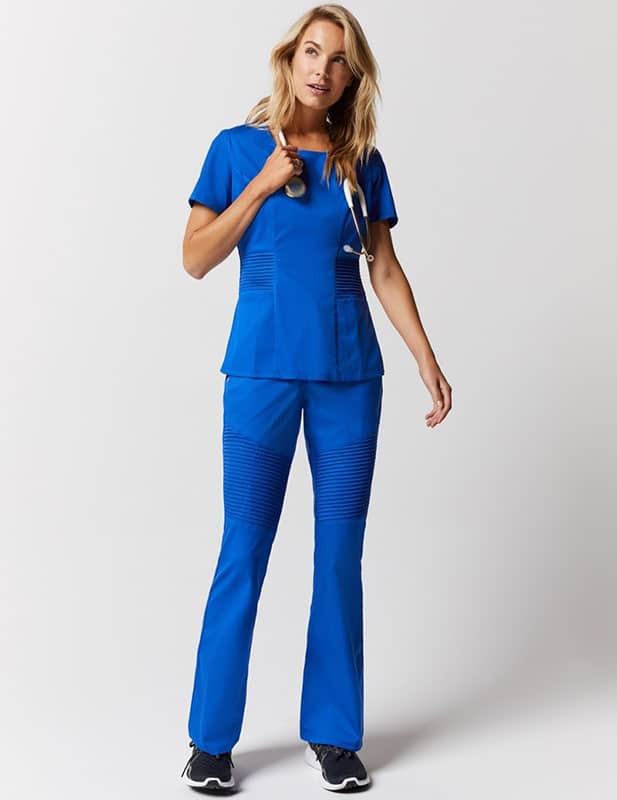 Pintucked details at the waist and thighs with a slight peplum shaped top give a modern twist to the classic scrub uniform.
These are just a few of our favorite women's styles we love from JAANUU. Exposed zippers, peplum waists, pintucked details, and collarless designs are just some of the subtly stylish accents JAANUU delivers. What are your favorite pieces from their collection?