Some days in healthcare can be brutal.
They can be draining, both mentally and physically. An adrenaline rush is often followed by fatigue and even pain. Whether you've experienced the physical signs of muscle aches, tension, cramps, or soreness, don't fret. You don't have to suffer through them. We've compiled a list of the best tools for soothing aching muscles. Consider keeping these items on hand for those long days or nights.
Tiger Balm
Sometimes nurses get the best tips from patients. This magic salve was recommended by a woman I cared for once. She swore by this stuff for her arthritic joints. 
If you're not familiar, Tiger Balm is a pain-relieving ointment from China. Over a century ago, an herbalist from the Emperor's court compounded natural remedies into a balm. Since then, people all over the world have used Tiger Balm for painful joints or muscles. Please don't take our word for it. Check out a 2020 journal article on the pharmacologic effects here. 
Now Tiger Balm comes in various forms, from sprays to patches. With so many product choices, "pain happens, suffering is optional."
Acupressure Mat
Acupressure is a tool from Eastern medicine. Acupressure mats are not to be confused with acupuncture. There are no needles involved, only rubber or plastic points that work by targeting pressure points to stimulate the flow of your Qi ("chi"). 
Whether you believe the philosophy behind it or not, an acupressure mat can be an inexpensive tool that doesn't take up much space in your home. It is easy to use. Roll the mat out, and lay down on it. 
Although available research is limited, studies on the effectiveness of acupressure treatment have been positive. In 2019, a JAMA article showed decreased pain in cancer patients using an acupressure mat. A 2020 article showed a reduction in knee pain with the use of acupressure therapy. Interestingly, other studies on the use of acupressure mats for ailments such as menstrual pain, headaches, and even postpartum symptoms. It could be worth a try.
Foam Roller
Foam rolling, also known as self-myofascial release, works by applying firm, direct pressure to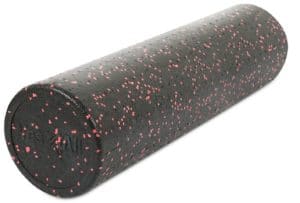 a site using body weight. The movement against the foam roller is thought to increase the lubricity of the fascial layer and cause increased tissue extensibility by breaking adhesions. 
Nurses can purchase a foam roller to reduce neuromuscular tension, soreness, and muscle tightness. Foam rollers are inexpensive and easy to get. For maximum effect, try reading up on proper techniques and ways to use the tool. The self-myofascial release has effectively reduced pain from plantar fasciitis, neck pain, and back pain with correct form.
Yoga Toes

Yoga toes are an amazing tool for nurses. They are made in America with 100% certified premium medical-grade gel that is hypoallergenic, latex-free, and BPA-free. The flexible rubber device goes on achy feet to provide fast relief after long days of standing, walking, or running. 
Yoga Toes look like the foam toe spacers that pedicurists use to separate toes when it's time to apply nail polish. They can be worn for minutes or hours after a shift to aid in stretching the toes and tissues of the feet. The manufacturer suggests they improve circulation and help users feel more relaxed. Other benefits include reduced pain, better balance, and posture, and some say prettier feet. 
Deep Tissue Percussion
Through the use of a personal massager or "massage gun," deep tissue percussion is another tool to help aching muscles. Today, some newer personal massagers on the market use the latest technology to relieve painful sites of deep tension, knots, or cramps. 
Athletes have used deep tissue percussion to promote recovery after periods of high-intensity training. Research now recommends using muscle gun devices due to an increase in range of motion and reduction in perceived muscle soreness.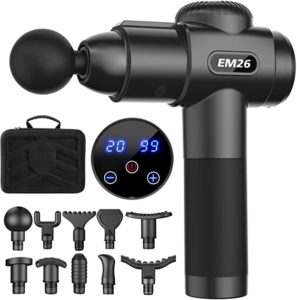 Natural Moist Heat Therapy
Heat therapy causes several effects that can work together to ease discomfort after a long shift. Heat encourages circulation and vasodilation, which can enhance healing and recovery at the source. Blood flow also aids in decreasing lactic acid buildup. But did you know that heat can block pain sensation?
The research found that when heat greater than 104 degrees Fahrenheit was applied near a site of injury, the heat receptor known as TRPV1 could block the P2X3 pain receptor. By blocking the sensation, the body could not feel the pain. 
Next time you're feeling achy, consider a microwavable heating pad, neck wrap, or this large lumbar compress by Comfort Cloud to melt the worries away.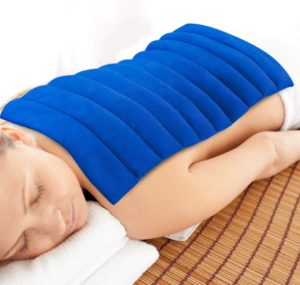 Image Courtesy of Amazon
Long days can wreak havoc on the mind and body. But a little rest, patience, and a few of these handy tools can help you feel better fast. 
We hope you found this list of the best tools for soothing aching muscles useful. Capsol provides the nursing industry with a resource center for news, updates, and much more. Be sure to share these ideas with a colleague that could use them, and share which one you think is best in the comments below!