Attention Nurses: Your Holiday Survival Guide
As a nurse, we sometimes have to work on our favorite holidays. It comes with the territory, especially this year with every hospital in the country being understaffed and over-worked.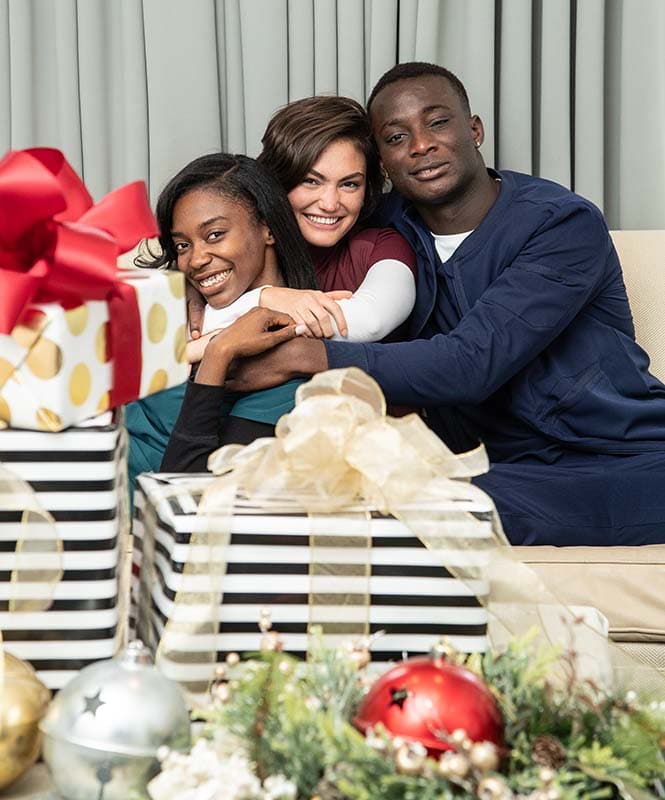 If you are feeling a little blue about having to be away from your family this holiday season, don't worry – you're not alone. There will be hundreds of thousands of nurses working the holidays. With everything going on this year, you and your fellow nurses may also be feeling an extra bit of anxiety associated with one of the busiest times of the season. 
But, listen up – there's hope, my dear nurse friends! We've got some tips to put a dash of sanity and sparkle back into your holidays spent on the floor. Take a look a the Capsol Holiday Survival Guide below!
1. Plan Ahead
If you know in advance that you work a holiday, try to plan time with your loved ones ahead. You may not be able to do everything on the day-of, but you can still celebrate in the season.
2. Dress up!
Of course, you will still have to be in your scrubs, but no one said that your socks or accessories can't be festive. Adding some holiday flair could be just the thing to add some cheer for you and your patients.
3. Elf on the Shelf or Secret Santa
Play some fun holiday games! Set up some Elf on the Shelf antics for the next shift to find, or set up a Secret Santa gift exchange for you and your coworkers.
4. Stay Connected to Your Family
Use your break to check-in with your family. It's so important to feel connected during the holidays, and something like a quick video chat or phone call can be just the thing. It won't be the same as being there, but at least you'll get to see the people that make you happy – even for just a quick minute.
5. Comfort Food
Bring an extra special lunch to your holiday shift! Whether it's leftovers from one of your favorite holiday meals, or going in with the others on your unit for catering, give yourself something to look forward to in the way of a yummy treat. You deserve it!
6. Give A Gift To Yourself
Speaking of things you deserve… don't forget to get yourself a little something this holidays season. This year has not been forgiving for us nurses. You've worked hard, and you deserve to snag that special something you've had your eye on – you deserve it.
7. Gather Your Favorite Work People
Drinks after shifts? Yes, please! Holiday party in the breakroom? Don't mind if I do! If you're like many nurses, your coworkers are like your family. Plan some celebrations with your favorite coworkers – it doesn't need to be anything complicated.
8. Negotiate Time Off 
If you find yourself working throughout the holiday season, speak to your manager about working in some time off that works for yours and the hospital's schedule. It's all about a give-and-take!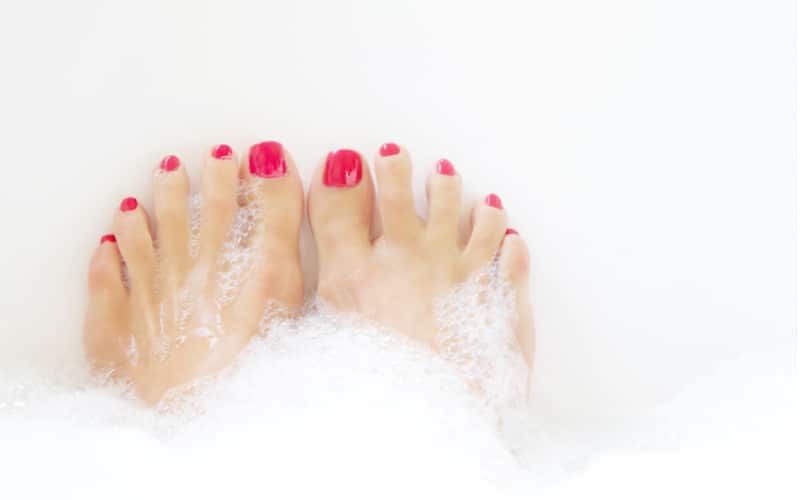 9. Remember the Holiday Pay
Who doesn't love that sweet holiday pay for working those hectic seasonal hours!? When you're feeling some extra stress this season, sometimes it can help to remember the extra cash you'll bring home to you and your family.
10. Self-Care
Self-care is so so important, especially during the holidays. Being away from family, especially this year when we haven't been able to see them all that much, can really get you down. Remember to take some time for yourself this holiday season – you deserve it!
What are your tips to get through the holiday season? Let us know in the comments below!