Are You Ready For #thelastpizzaparty?
A Movement Just In Time For National Pizza Day, 02/09/2021!
Stop and think for a second. How many nights have you had to take care of too many patients because you were short-staffed? Or, how many times has your hospital given you free food during a global pandemic instead of a raise? Was it pizza? Yeah, we thought so. 
In honor of National Pizza Day, let's talk about the #lastpizzaparty. Because I think we can all agree that we are done with pizza. Most days, we can't even eat during our 12-hour shift because we are simply drowning in patients. 
Don't get us wrong, we love pizza and we do appreciate the thought. We are not being unappreciative, but if there is anything that a year-long (so far) global pandemic has taught us, it's that pizza parties just don't feel like enough when we've laid our lives on the line. 
So, what's with the hashtag #?
Well, #thelastpizzaparty is the branding established for a movement among nurses seeking to change legislation surrounding patient staffing ratios and unionization in an effort protect against labor abuse.
California Leading The Way
Currently, the only state with staffing ratio laws is California. They enacted a staffing ratio law in 2004 that legally limited the amount of patients in a nurse's care at one time, with each number varying depending on specialty. 
Guess what? After 2004, occupational injury rates dropped by 30% in the Golden State. Nursing has one of the highest staff injury rates, and just by putting a fair standard on staffing ratios and giving nurses something attainable, injuries were drastically reduced. Patient health outcomes simultaneously saw improvement.
Unsafe Staffing Ratios
Unsafe staffing ratios have placed nurses and patients in some very dangerous situations. 
Studies have shown that nurse-to-patient ratios have an impact on mortality rates with even just one day of a high patient count. 
Some of the impact includes higher incidents of accidental death, infection rates, cardiac arrest, and bedsores. 
Nurse-Fatigue
Nurse-fatigue, or burnout, contributes to unsafe patient conditions and is directly linked to staffing woes. 
Studies show, every extra patient placed with a nurse causes a 23% increase in nurse fatigue. 
In Pennsylvania alone, a study found that actively working to reduce nurse-burnout could prevent more than 4,000 infections and save the healthcare system (and patients) over 4 million dollars.
Health of Nurses
Under-staffing and overworking nurses directly impacts their health. In fact, the simple act of being at work with a general reduced performance, is known as presenteeism and can have serious implications. According to the Duquesne University School of Nursing, "Presenteeism in nursing has been connected to minor illnesses, the physical demands of the job and overall work attitudes." 
Job Dissatisfaction
The NCBI describes it best, "Job dissatisfaction among nurses contributes to costly labor disputes, turnover, and risk to patients." they continue, "Patient satisfaction levels are lower in hospitals with more nurses who are dissatisfied or burned out—a finding that signals problems with quality of care." Simply put, nobody's happy if the nurses aren't happy.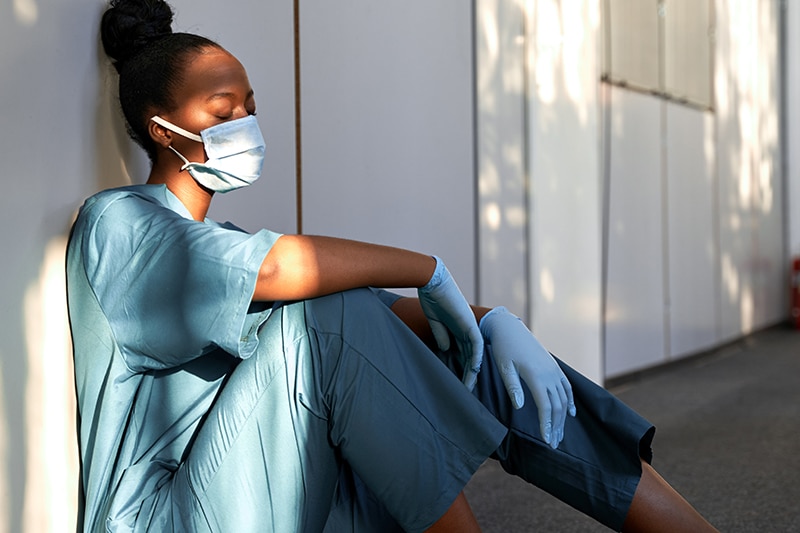 #thelastpizzaparty
This shouldn't be a hashtag. But because of these shocking statistics and the lack of action, the #thelastpizzaparty is a trending movement that stands to try and fight against these unsafe and draining conditions by seeking legislation to protect nurses and their patients.  
National Nurses United (NNU)
Get involved and learn more by clicking here. You'll be directed to the National Nurses United organization which is a big player in leading the movement. 
You can sign petitions, get notified of local rallies, and read up-to-date information about any progress that is being made.
Join the Conversation
Join the conversation by searching and posting on social media under the hashtag #thelastpizzaparty.  See what your peers are sharing and tell your story!
What is your opinion? Are you ready for #thelastpizzaparty? Let's start an important conversation in the comments below. 
Oh, and happy national pizza day! We hope you enjoy some cheesy goodness – hopefully at home and in some jammies.