As nurses, we hardly have time to eat and sleep let alone maintain a healthy exercise regiment. Alas, we also know how extremely important regular exercise is for our health. So, what's a nurse to do? 
We totally understand the dilemma; I mean, who wants to get off a busy shift and run to the gym? What would you say if we told you there are quick and effective exercises you can do during your break? Problem solved, right!? Take a look – we have 5 Easy Exercises You Can Do On Your Break below. Trust on this one.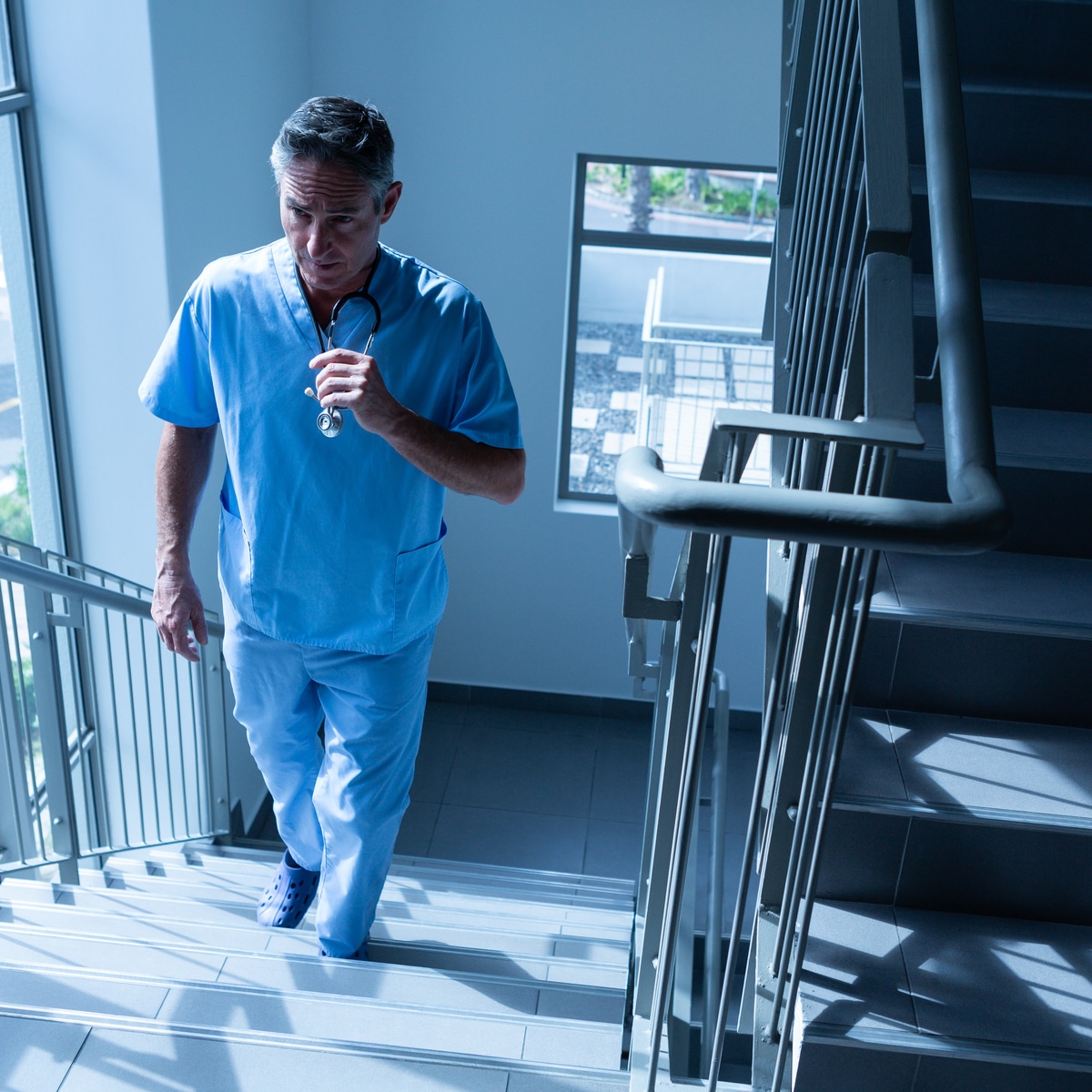 1.  Walk/Run the Hospital Stairs
Is there a little-used stair corridor inside the hospital? Or, what about a nearby staircase outdoors? Take the opportunity on your next break to walk or run up and down the stairs for about ten minutes, or for as long as you're able. This exercise is a quick and excellent way to get some cardio in!
2. Stretch and Lunge
Have 15 minutes? Take a break and stretch those limbs! Then, end the break by doing 5 reps of lunges on both the left and right. Lunges are an excellent way to gain strength and muscle mass in your legs and butt.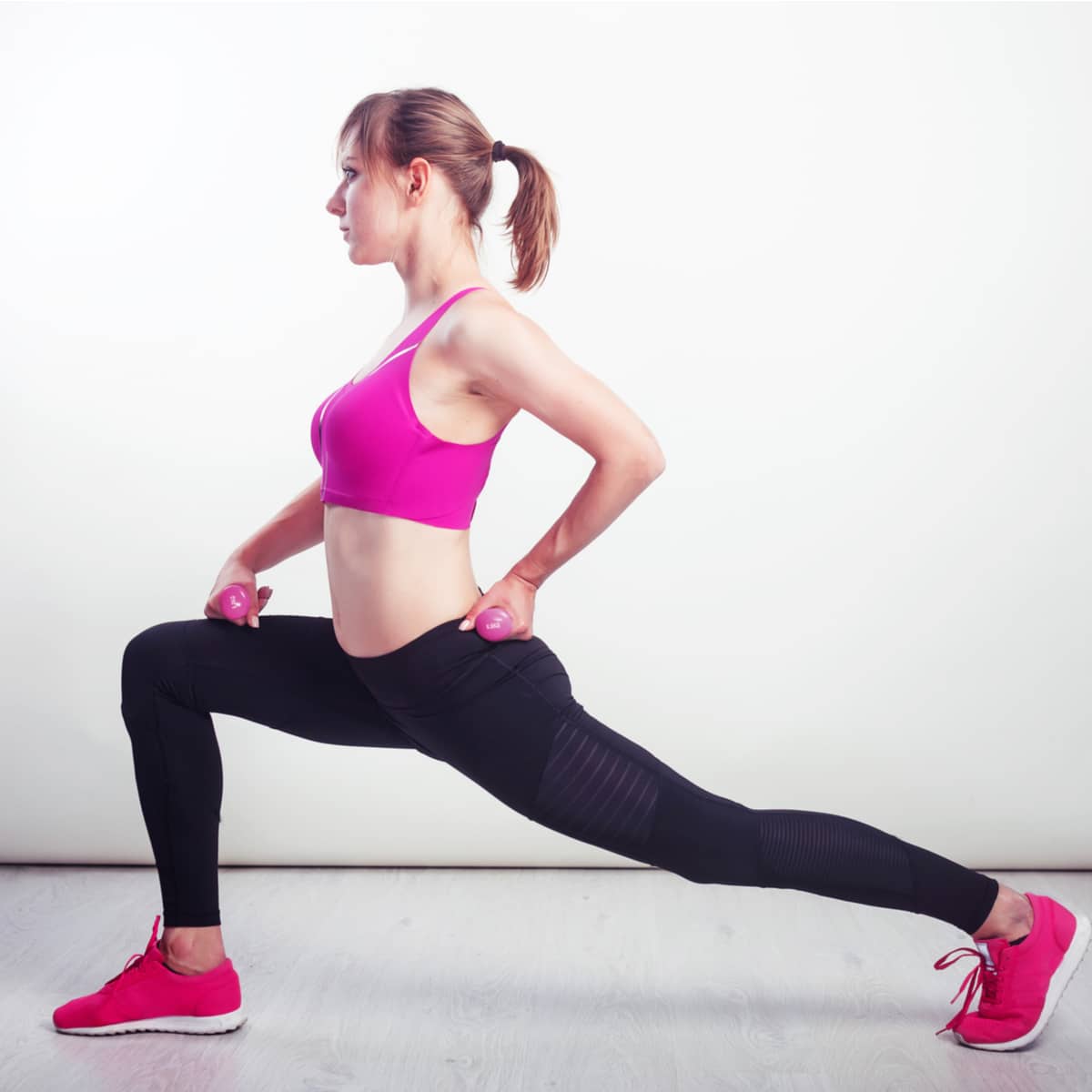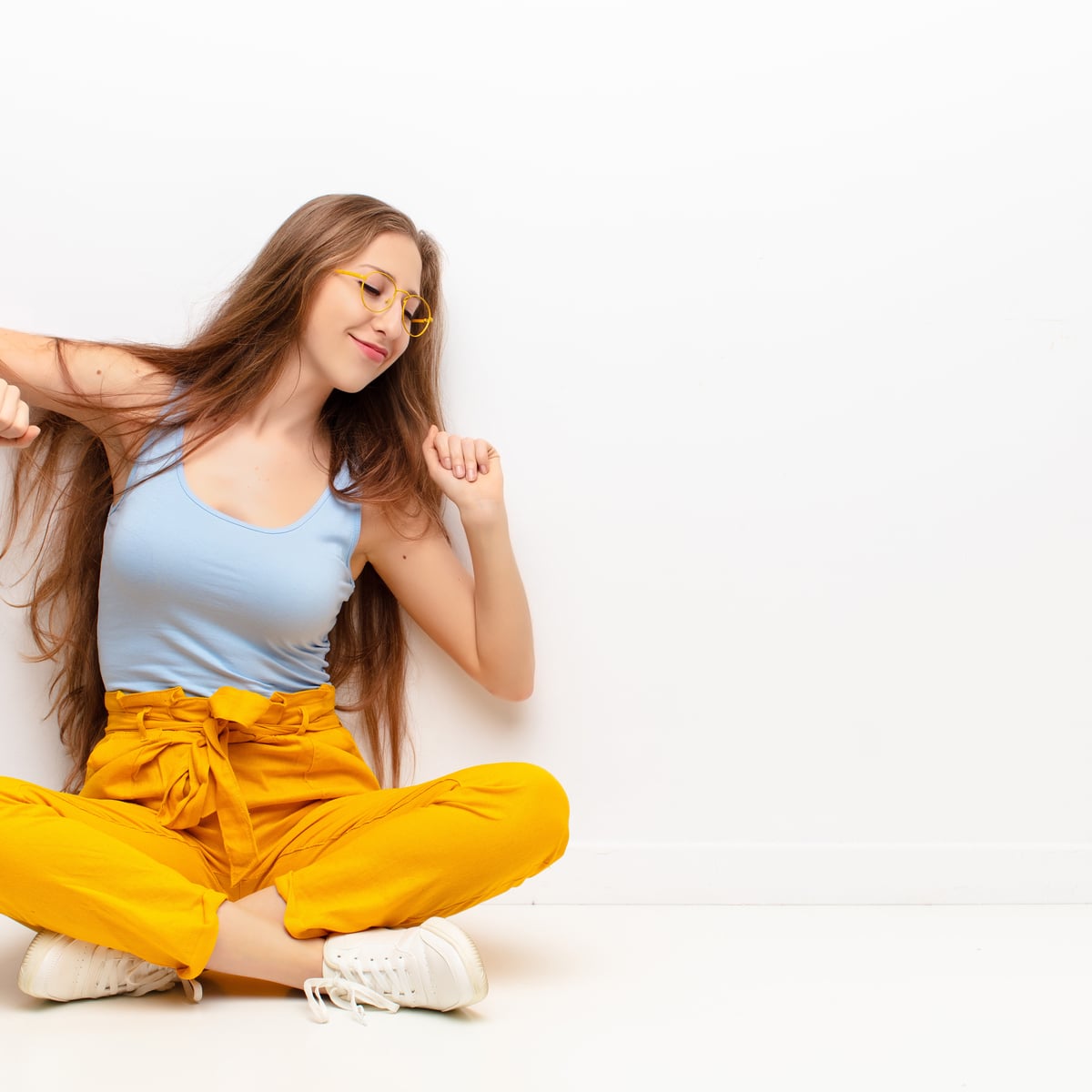 3. Seated Dancing
Dancing is one of the most fun and effective ways of getting exercise. Because we're sure you have plenty of days where spending extra time on your feet sounds like torture, we recommend trying seated dancing. Grab a chair or sit on the floor, pop in a tune, and just starting grooving! You'll work up a sweat doing this in no time.
4. Wall Sit
If you're looking to work out your butt and legs, wall sits are a quick and easy exercise to do just that! Stand straight and place your back against the wall, then slide down until your legs are parallel to the floor and hold for 60 seconds, or as long as you can. You can do this right in the breakroom!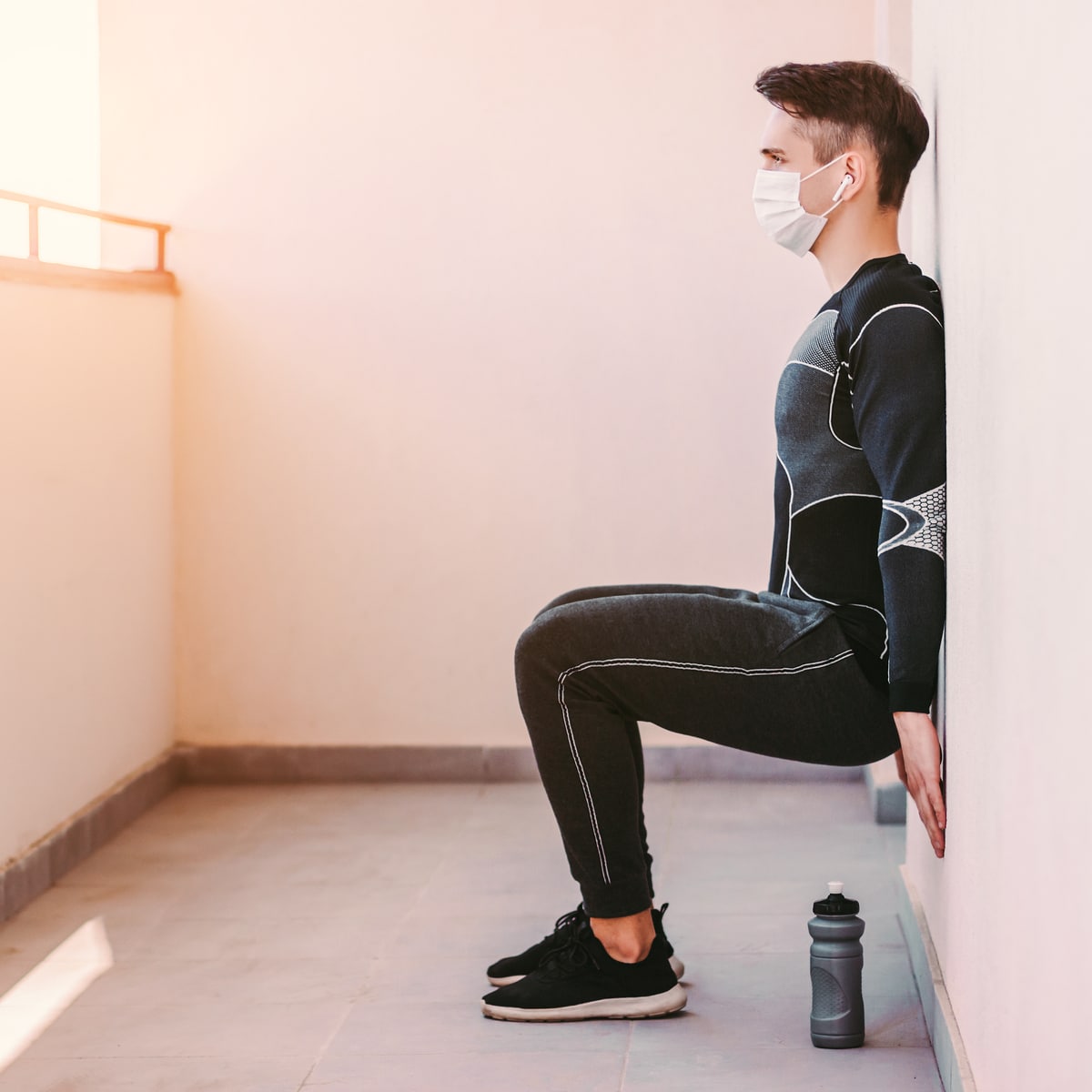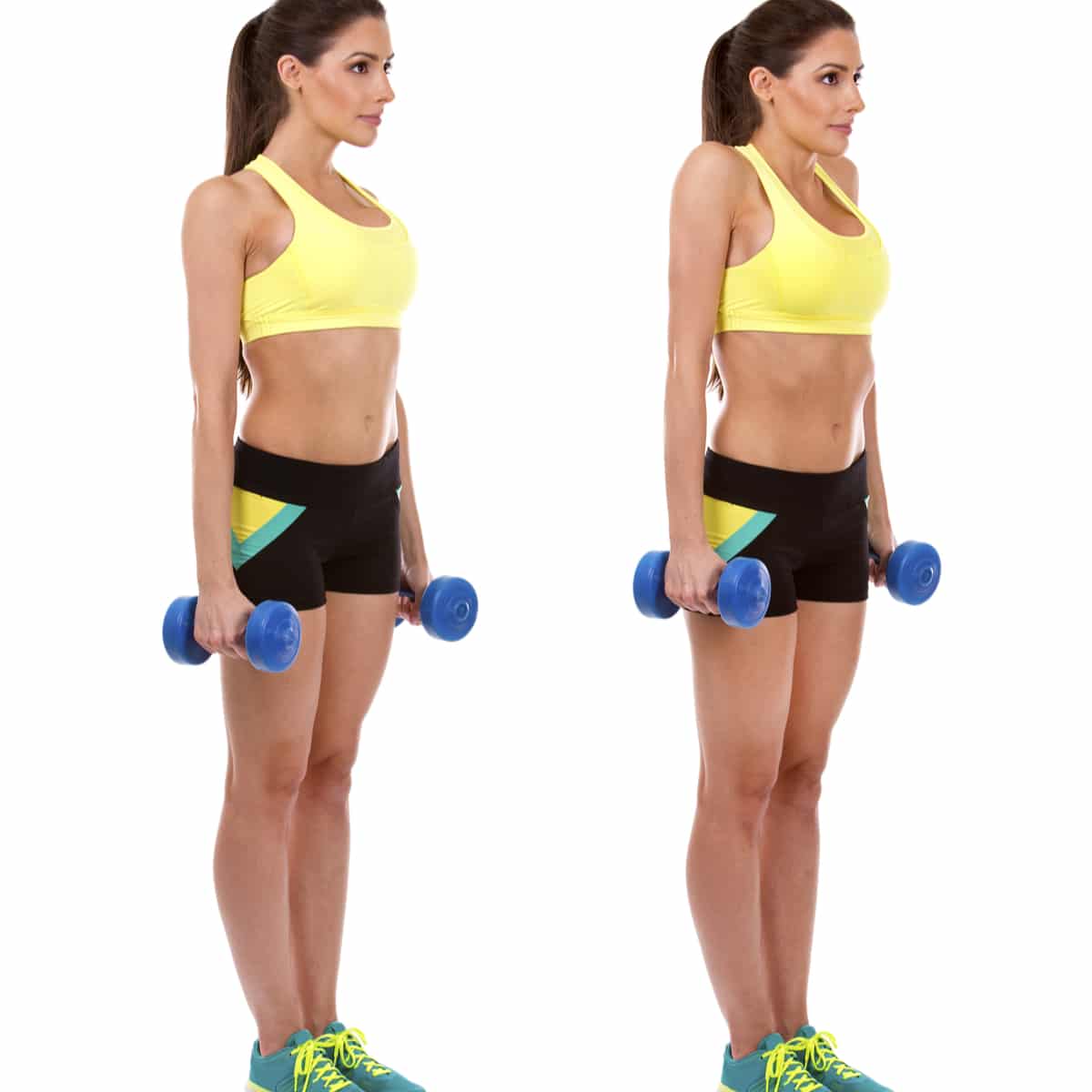 5. Shoulder Shrugs
Waiting on your lunch to heat up in the microwave? Try shoulder shrugs! Simply raise and lower your shoulders in a shrugging motion for about 20 reps, or as much as you'd like. Bonus: Try holding something weighted in both and to add extra tension!
Okay nurses – what's your favorite quick go-to exercise? We'd love to hear from you! Leave us a comment below or show us a picture on Instagram!